On 14th January 1969, Sir Matt Busby finally stepped down from his position as manager of Manchester United. What wasn't known at the time was his relationship with close Lieutenant, Jimmy Murphy, had become increasingly strained over the past decade, with the two drifting apart following the Munich air crash.
Matt and Jimmy is a Pod Play which recreates, using dramatic license, a meeting that took place later the same day in an empty Old Trafford football ground between the two men.
Their attempts to put a decade of hurt to right as they open their hearts and lay bare the brutal pain of Munich still cutting deep with them both. So much laid unspoken is said, nothing spared, there are tears, anger and laughter as Busby and Murphy finally confront the torment of losing their fallen Angels…
James Quinn as Sir Matt Busby
Ian Puleston-Davies as Jimmy Murphy
Trevor Dwyer-Lynch as The Narrator
Abide with Me by kind permission of Martin Toal
Written by: John Ludden
Producer: Paul Ludden
Latest News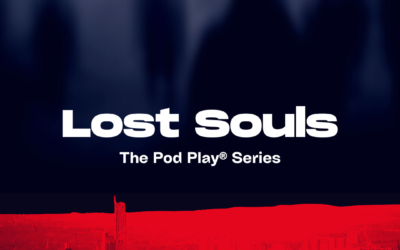 The lore and mythology of Manchester's musical history fuses with terrifying fiction in this "psychogeographic" horror story set in the city's more secret corners….. Manchester, present day. Soph, a rock critic, arrives in town with her photographer Jez. She is...
read more
Latest Tweet