Episode 45: The Banker, His Wife, The Boss, The Heavy and The Man Who Asks Questions
Early afternoon, a semi-derelict warehouse on the outskirts of a large Northern City.
"The Banker" is tied to a chair. He's naked, a mass of congealed blood, bruises and sweat, the result of a sustained beating from two masked men who have remained silent throughout. His eyes slowly focus on the man now stood in front of him.
This man isn't wearing a mask.
He takes "The Bankers" phone out of his own pocket and begins to make a call. He puts it on speaker…..
Starring Oliver Devoti, Luke Richards, Emma Eckton and Bill Blackwood.
Written, Produced & Directed by Paul Ludden
Learn more about your ad choices. Visit megaphone.fm/adchoices
Latest News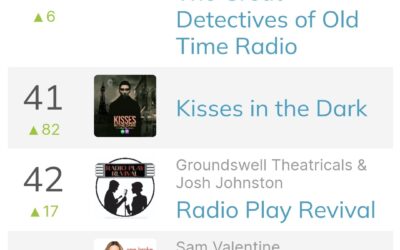 "Kisses in the Dark" Podcast Series: Click to Listen & More Info
read more
Latest Tweet