Episode 45: The Banker, His Wife, The Boss, The Heavy and The Man Who Asks Questions
Early afternoon, a semi-derelict warehouse on the outskirts of a large Northern City.
"The Banker" is tied to a chair. He's naked, a mass of congealed blood, bruises and sweat, the result of a sustained beating from two masked men who have remained silent throughout. His eyes slowly focus on the man now stood in front of him.
This man isn't wearing a mask.
He takes "The Bankers" phone out of his own pocket and begins to make a call. He puts it on speaker…..
Starring Oliver Devoti, Luke Richards, Emma Eckton and Bill Blackwood.
Written, Produced & Directed by Paul Ludden
Learn more about your ad choices. Visit megaphone.fm/adchoices
Latest News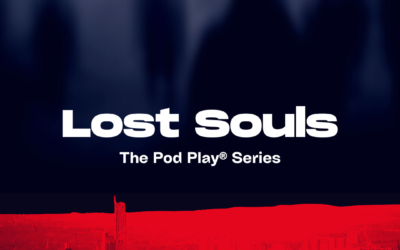 The lore and mythology of Manchester's musical history fuses with terrifying fiction in this "psychogeographic" horror story set in the city's more secret corners….. Manchester, present day. Soph, a rock critic, arrives in town with her photographer Jez. She is...
read more
Latest Tweet