Episode 47: Elvis in Manchester (unscripted)
In the early 70's Elvis Presley returns from thirteen years of concentrating on movie roles to perform his "Summer Festival" run of shows in Las Vegas.
What if.. His reinvigorated love for live performance sees him embark on a European tour, eventually bringing him to Manchester in the North of England. A million miles away from the fakery of Vegas and the cauldron like atmosphere he has to deal with in the States.
A chance for Elvis to perform to a new audience, enjoy new experiences and answer questions from a DJ at a fledgling local Manchester radio station.
Starring Liam Francis Collins and Jack Wood.
Based on an original idea by Liam Francis Collins.
Produced and Directed by Paul Ludden
Learn more about your ad choices. Visit megaphone.fm/adchoices
Latest News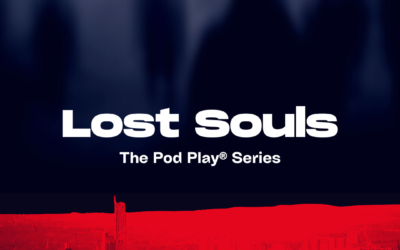 The lore and mythology of Manchester's musical history fuses with terrifying fiction in this "psychogeographic" horror story set in the city's more secret corners….. Manchester, present day. Soph, a rock critic, arrives in town with her photographer Jez. She is...
read more
Latest Tweet