A young runner, Victoria, pushes herself to mental and physical exhaustion leading to a diagnosis of Amenorrhea, an often unexplored medical condition in women that can have devastating long term consequences.
The diagnosis makes Victoria realise that her excessive exercise and dietary regime is affecting more than just her health, it's also stopping her from building new relationships. An offer from a work colleague, Liam, to go out for a drink could be an opportunity for Victoria to enjoy life a bit more.
But for Victoria.. When is enough..enough?
The Runner Premiered at the MancSpirit Mental Wellbeing Charity's "Our Wigan" Festival.
The Runner
Casino
It's the late 70s in a northern, pit fuelled town, and two best mates Mick and Tony look to have one last night of freedom before venturing into the world of adulthood.
Filled with rough and ready boozers, northern soul, and the iconic Wigan Casino, this is a night both lads will never forget.
A story about friendship, music, and being working class.
An experimental film (due to it being filmed as we came out of the second national UK Covid lockdown, the first time most of the actors had physically been in a room with another actor for months) which is filmed as part table read, part location shoot, with an original piece of spoken word, specially commissioned for the film, performed over the opening credits.
Casino was proudly supported by The MancSpirit Charity as part of The MancSpirit OurWigan Festival.
Sinead is the life and soul of the party. But where do you put that energy in a national pandemic. A funny, sarcastic slice of life in lockdown. How long can you stay in, before you freak out?
Filmed just before the first national UK Covid lockdown. Anna, who plays Sinead, filmed everything using her own iPhone, under direction (remotely over Zoom) from our Director, Michelle.
Fantasic support on this film from our Exec-Producer, Emmy Award Winning, Matt Bloom.
Love Bugged
Latest News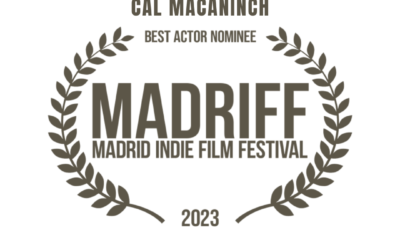 Fantastic to see Cal MacAninch earn a Best Actor Nomination for his Role in The Visit Film from the Madrid Indie Film Festival..
read more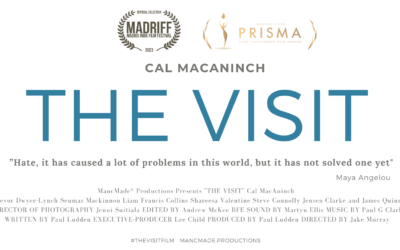 Fantastic to see The Visit Film as an "Official Selection" for the Madrid Indie Film Festival, part of the Iberia Indie Films Network.. Ace festival, been going 5 years, great network, fantastic reviews.. Massively popular..
read more
Latest Tweet