Episode 20: "Buzzin' Mate" – Matt Bloom
Jack Wood presents the podcast that's defining Manchester's DNA(ttitude). Stories with heart, soul & a sense of humour that is typically, uniquely #MancMade.
In this episode Jack chats with Director Matt Bloom about his career, including how he got his big break with Baz Luhrmann.
Latest News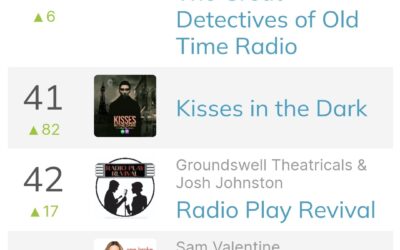 "Kisses in the Dark" Podcast Series: Click to Listen & More Info
read more
Latest Tweet