We often feel we spend our whole life waiting, some more than others. 'Average Joe' is based upon a chance encounter in a waiting room of a very different kind.
Starring Liam Fox, Jack Verity and Lisa Whiteside
Written by Lisa Whiteside
Produced & Directed by Paul Ludden.
For two Dads..
Learn more about your ad choices. Visit megaphone.fm/adchoices
Latest News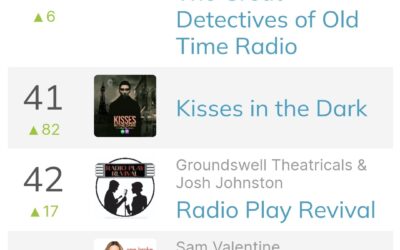 "Kisses in the Dark" Podcast Series: Click to Listen & More Info
read more
Latest Tweet