Episode 33: Gently Drifting
Thirtysomething Louise Robson had everything she always wanted.
Married to the boy she fell in love with, living in the house they had 'done-up' together and spending nights picking out girls' and boys' names.
Then, one five-minute chat with her doctor, changed all that – forever.
Everything Louise had dreamed of, hoped for and lived for was over.
How could she possibly go on with life as it was?
This is Louise's heart-breaking story.
Starring Lisa Whiteside
Written By Phil Pearson
Produced & Directed by Paul Ludden
Learn more about your ad choices. Visit megaphone.fm/adchoices
Latest News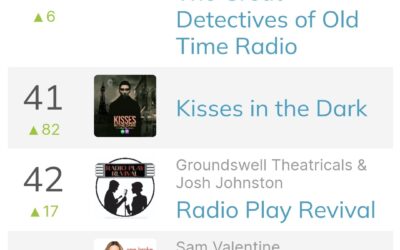 "Kisses in the Dark" Podcast Series: Click to Listen & More Info
read more
Latest Tweet