Episode 4: Mental Health… Liam Collins
Damian and I chat with actor Liam Collins about the fantastic short film he wrote and starred in, My Toughest Battle, which tackles Mental Health from the view of a young boxer. You can watch that by searching for "My Toughest Battle" on Youtube.
We chat with Liam as to why and how he got the film made. As with everything with Liam expect brutal honesty, but absolutely worth a listen for all the budding filmmakers out there.
We also talk about Actors Life in general with Liam and how it impacts his own mental health, especially during lockdown…The Arts, certainly with regards to actors is an absolute minefield for mental health, mental wellbeing…so it's great for me to hear Liam's point of view to some of the issues that piss me off…
For me listening to how Liam has changed his relationship to acting life without losing any of the passion, partly due to lockdown and family is massively important to the many people out there in that business who I care about.
You will struggle to find anyone as open and honest about this than Liam..
and of course, we have a laugh…
This episode is dedicated to handsome Pete, who might need to change his nickname.
Latest News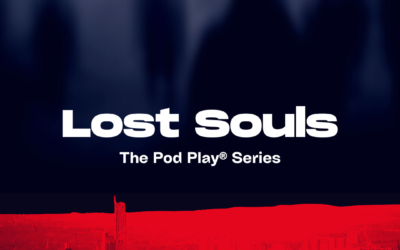 The lore and mythology of Manchester's musical history fuses with terrifying fiction in this "psychogeographic" horror story set in the city's more secret corners….. Manchester, present day. Soph, a rock critic, arrives in town with her photographer Jez. She is...
read more
Latest Tweet