TV Series based on our "Kisses in the Dark" audio drama podcast series that has charted (Apple Podcast Charts) in over 36 countries..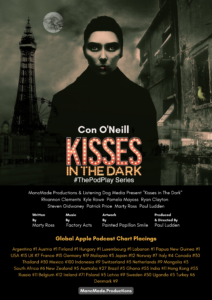 the man who asks questions
Short Film
Early afternoon, a semi-derelict warehouse on the outskirts of a large Northern City.
"The Banker" is tied to a chair. He's naked, a mass of congealed blood, bruises and sweat, the result of a sustained beating from two masked men who have remained silent throughout. His eyes slowly focus on the man now stood in front of him.
This man isn't wearing a mask.
He takes "The Bankers" phone out of his own pocket and begins to make a call. He puts it on speaker…..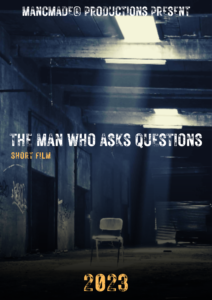 Short Film
Thirtysomething Louise Robson had everything she always wanted.
Married to the boy she fell in love with, living in the house they had 'done-up' together and spending nights picking out girls' and boys' names. 
Then, one five-minute chat with her doctor, changed all that – forever.
Everything Louise had dreamed of, hoped for and lived for was over.
How could she possibly go on with life as it was?
This is Louise's heart-breaking story.