What's the craziest thing you've ever done for love? When Hampshire born and bred Beatrice declares her love for Salford lad Darren – her Uni flat mate, Chantelle's, cousin – she quickly realises one thing… Darren will only like her if she ditches the accent and 'Mancs Up'. She's got 24 hours.
Written by Emma Stoker.
Starring Anna Jobarteh, Bronwyn Elizabeth and Marcus Christopherson.
Produced by Paul Ludden.
Latest News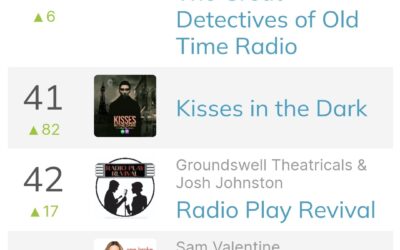 "Kisses in the Dark" Podcast Series: Click to Listen & More Info
read more
Latest Tweet