Episode 15: When Joe met Russ, MancSpirit OurWigan Special
Hi and welcome to another Episode of That Great Manc Pod..This
This is an extra special Episode to tie in with the The MancSpirit OurWigan Festival..
It was great to have the Northern Soul legend that is Russ Winstanley, the man that  introduced the all nighters at Wigan Casino on location when we were filming Casino The Film…As we already had the writer of the film, Joe Walsh there too this seemed like too good an opportunity to miss..
When Joe met Russ..
Latest News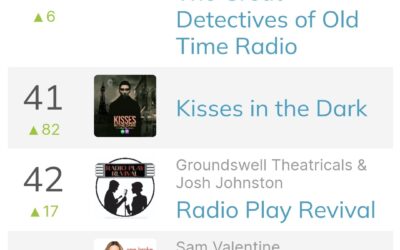 "Kisses in the Dark" Podcast Series: Click to Listen & More Info
read more
Latest Tweet