Episode 7: The #CarlingSessions with Jack Hyphen
Welcome to the second of our #CarlingSessions, supported by the Carling Made Local Fund…
We'll be showcasing some of the amazing creative talent across our Greater Manchester that would normally be entertaining you in your local, helping them build their audience back and hopefully persuading you to grab a ticket for when they're back performing live.
In this Episode Damian had a great chat with singer/songwriter/musician and performer Jack Hyphen…http://jackhyphen.com
Jack wasn't born in Manchester but luckily for us, like so many creatives he's made it his home. Jack has used lockdown to experiment with his musical styles and influences and bloody hell he's produced some belters, which he played for us… An amazing voice and some great stories. Can't wait to see him perform live…
Oh….. and as The Carling Sessions are supported by the Carling Made Local fund just a reminder to always drink sensibly…
Latest News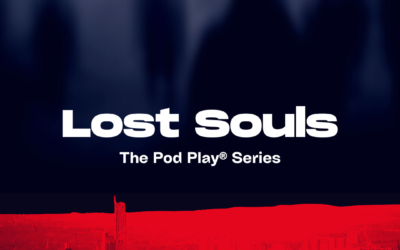 The lore and mythology of Manchester's musical history fuses with terrifying fiction in this "psychogeographic" horror story set in the city's more secret corners….. Manchester, present day. Soph, a rock critic, arrives in town with her photographer Jez. She is...
read more
Latest Tweet