The magic of 'Ol Blue eyes' has waned. The voice, like his marriage to Hollywood superstar Ava Gardner is cracked. A despondent Frank needs a few drinks fast, and a shoulder to lean on. A trouble shared is one halved, so to speak. It's close to midnight. Outside, in a doorway of the Palace theatre, Frank stands having a smoke, contemplating a worrying future, when inspiration to go on arrives from a most unusual source. A Newton Heath born policeman, a bobby on the beat, Harry Cooper. We tell the tale of their unlikely friendship. Two men simply chatting, having a beer and a laugh from totally different parts of the world, but, whom on that Mancunian evening, now lost in the midst of time, got on like long lost brothers. From Newton Heath, to New York, New York.
Written by John Ludden.
Starring Graham Eaglesham, Rik S Carr, Jason Ward & Nicole Evans.
Produced by Paul Ludden.
Latest News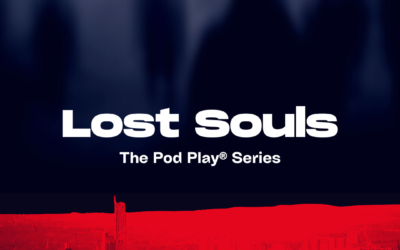 The lore and mythology of Manchester's musical history fuses with terrifying fiction in this "psychogeographic" horror story set in the city's more secret corners….. Manchester, present day. Soph, a rock critic, arrives in town with her photographer Jez. She is...
read more
Latest Tweet